Ever wondered how chefs manage to chop onions so quickly and effectively? We have decided to share the secret. Follow our 6 easy steps...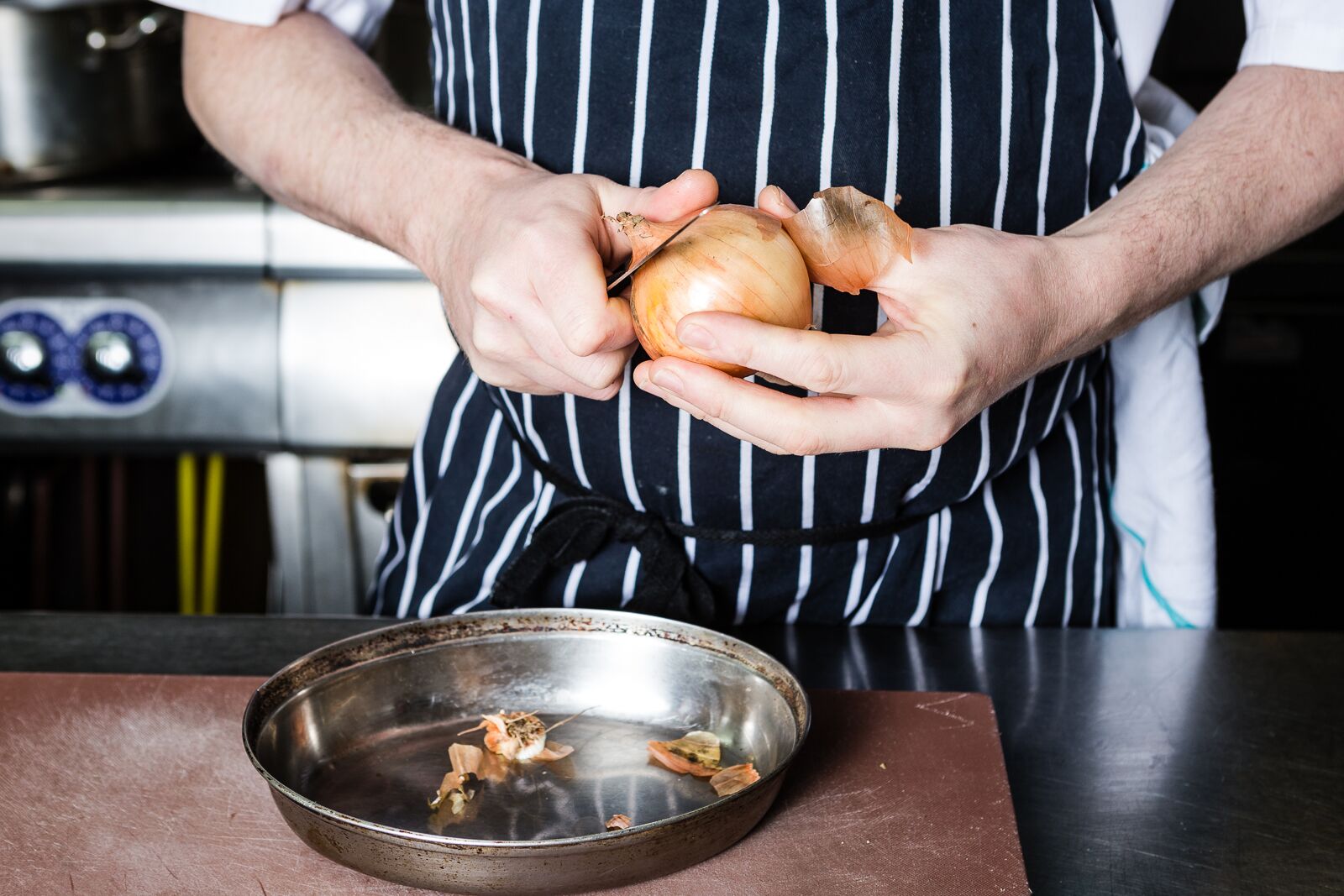 Remove the top and bottom of the onion, keeping the root intact.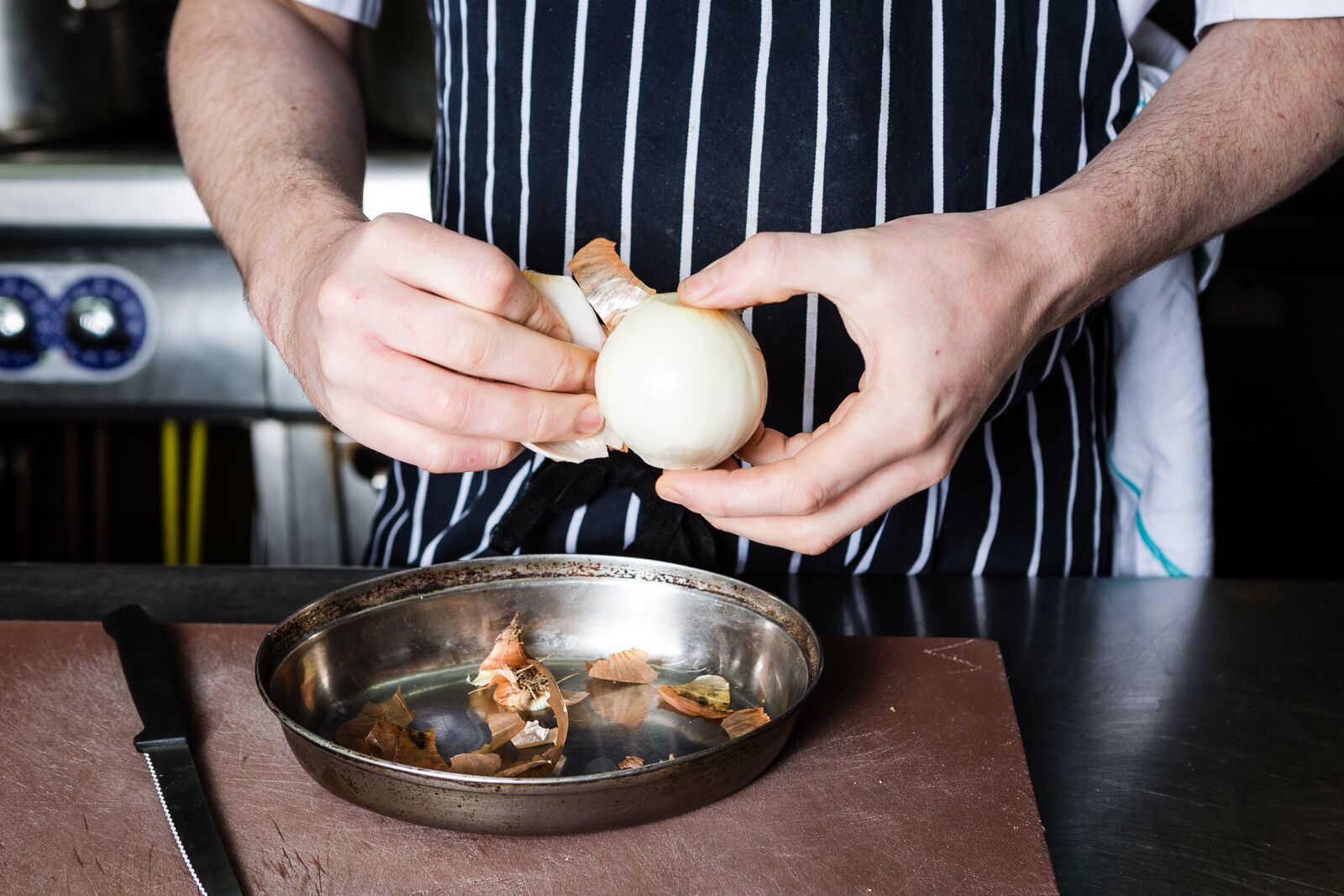 Remove the skin and the outer papery layer.
Cut the onion in half, through the root.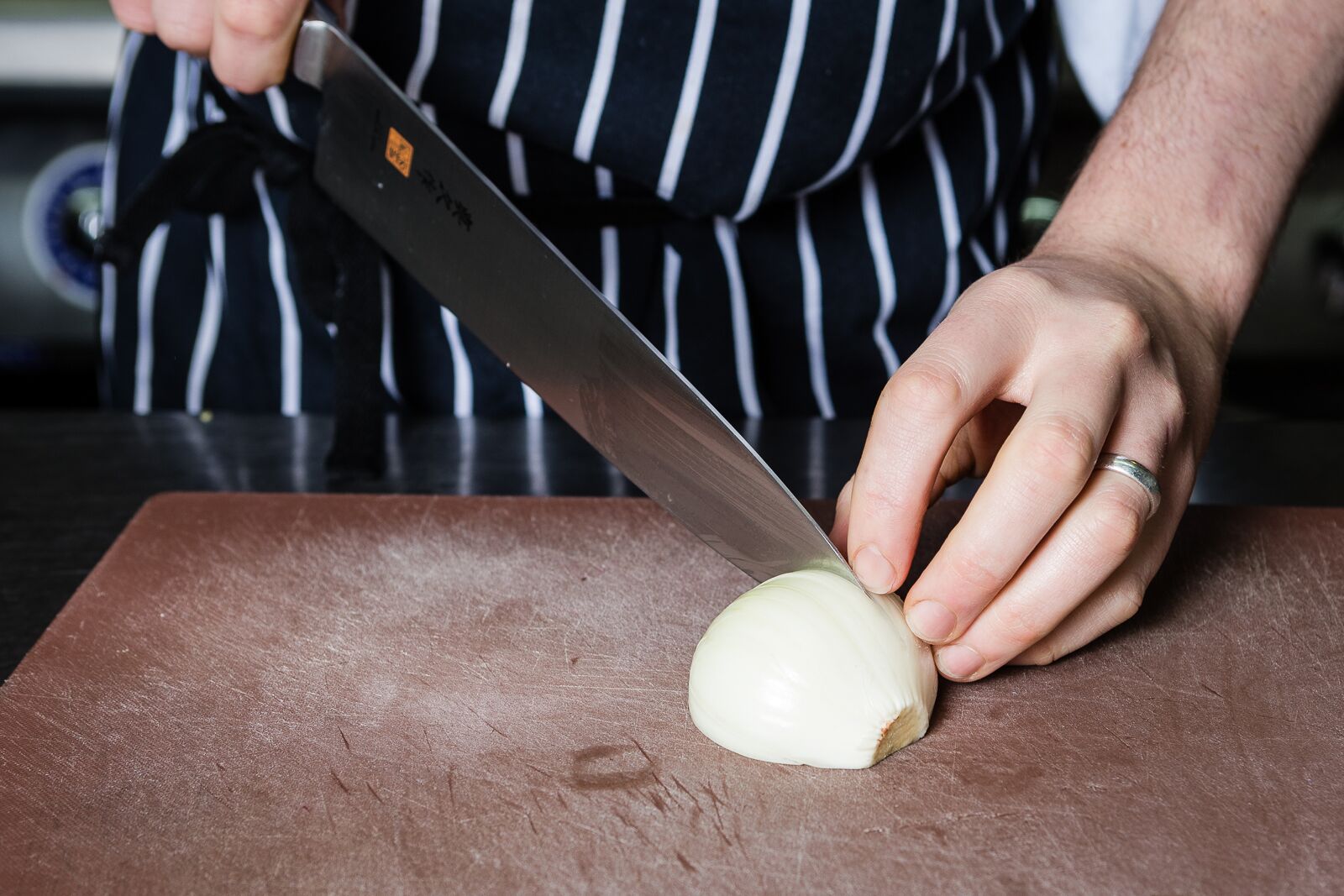 Cut vertically down, towards the root, but not slicing though it.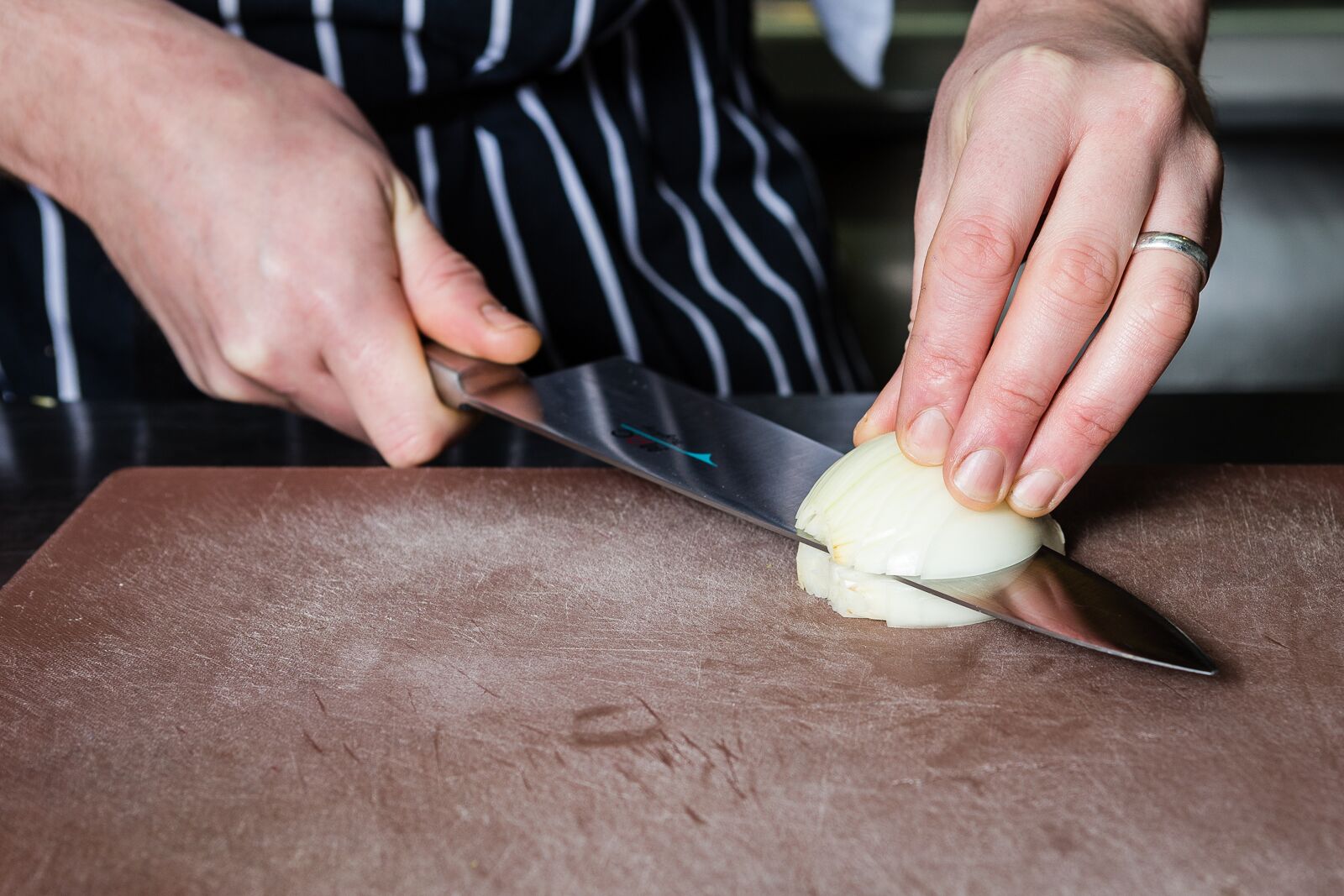 Cut horizontally, 2 or 3 times depending on the size required, again keeping the root intact.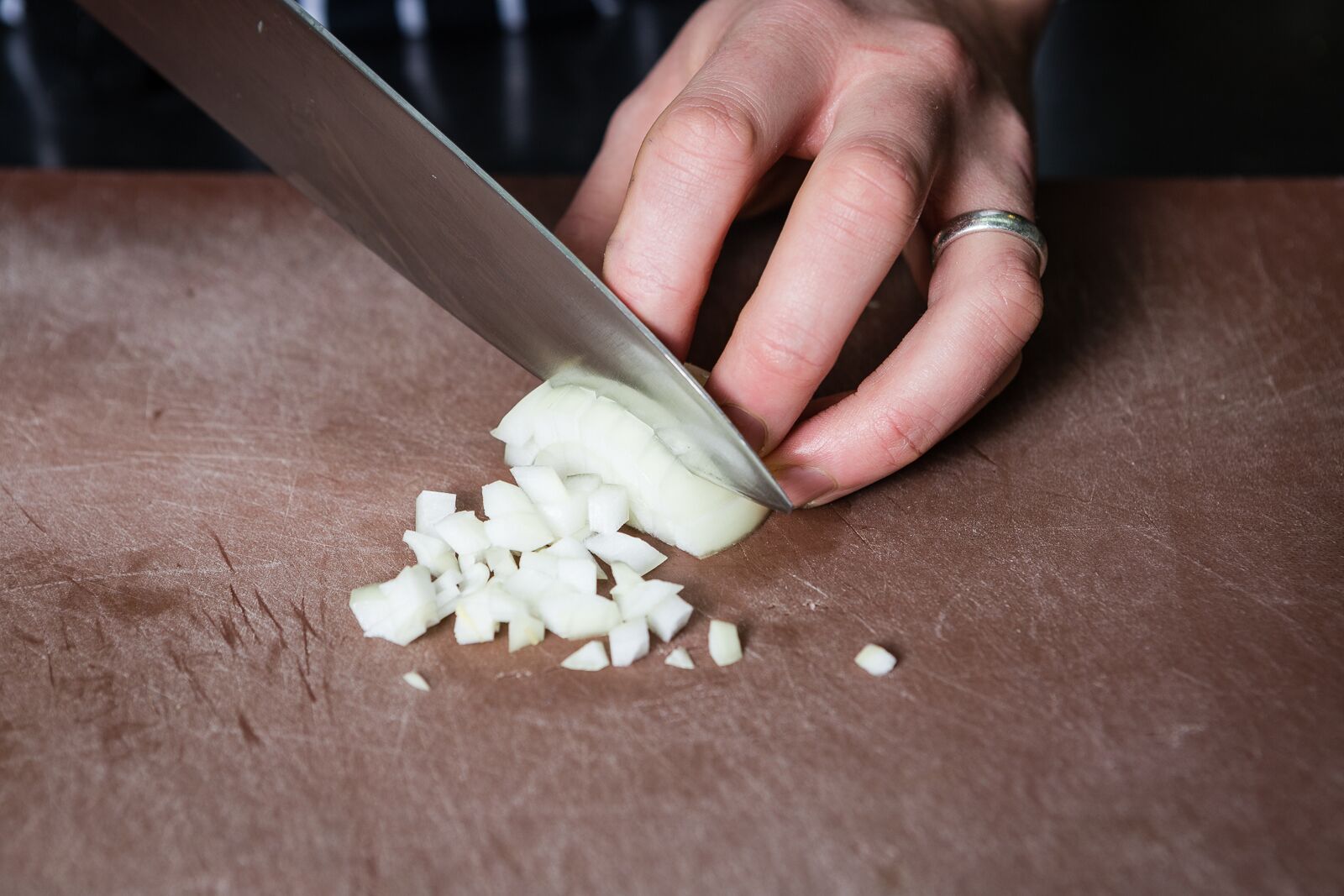 Now you're ready to dice, until just the root remains.