Follow our simple nine-step guide to making shortcrust pasty and you'll no longer reach for the pre-rolled variety!
You will need: 250g of sifted plain flour, 125g diced unsalted butter, 5g salt, 2-3 tablespoons of cold water
Add butter to the flour and rub together until the texture of breadcrumbs.
Stir in the salt, then add water and mix to a firm dough.
Form into a ball, cover with cling film and allow to rest in the fridge for 20 minutes.
Prepare a tart tin with butter and flour. Rub a little room-temperature butter all over the inside of the tin, then dust with flour.
Roll the rested dough on a floured surface.
Line the prepared tart tin with the rolled dough.
Line the pastry dough with 4 layers of cling film, then fill with baking beans.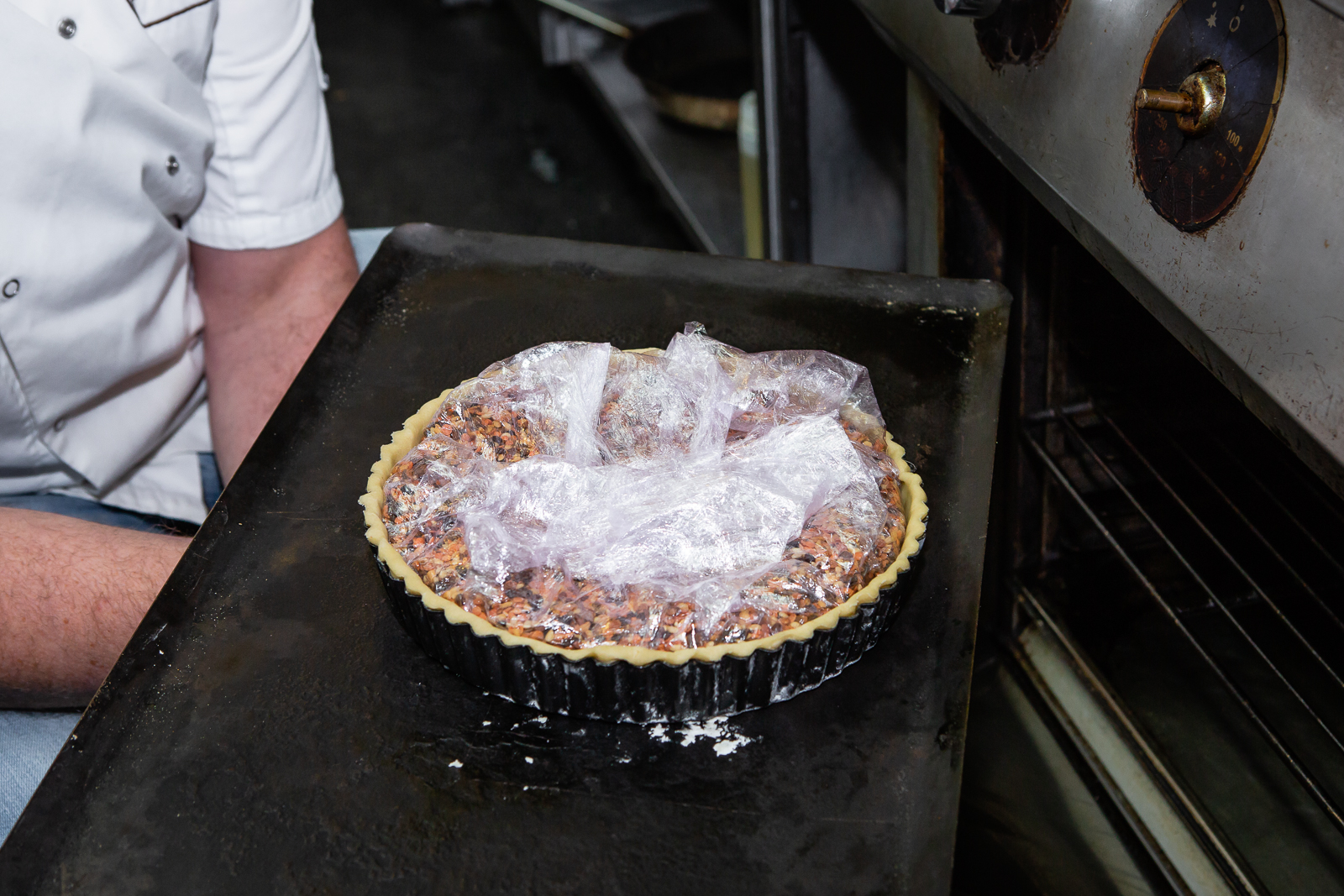 Bake in a pre-heated oven at 180°C for 40 minutes or until just golden.