On Saturday 1 March our chef director Neil Forbes was joined by Sascha Grierson of Grierson Organic for a Slow Food masterclass exploring the 'fifth quarter', or as most of us know it, offal. We covered hearts, livers, trotters, gizzards, pig's heads, cheeks, kidneys, lungs, tails and tongues (enjoying tasters as we went) before lunching on organic chicken liver parfait with lardy bread, and Bath chaps (pig's cheeks). As well as offering an insight into these lesser-known cuts of meat, we were raising funds to support the next Scottish delegation trip to Terra Madre in October.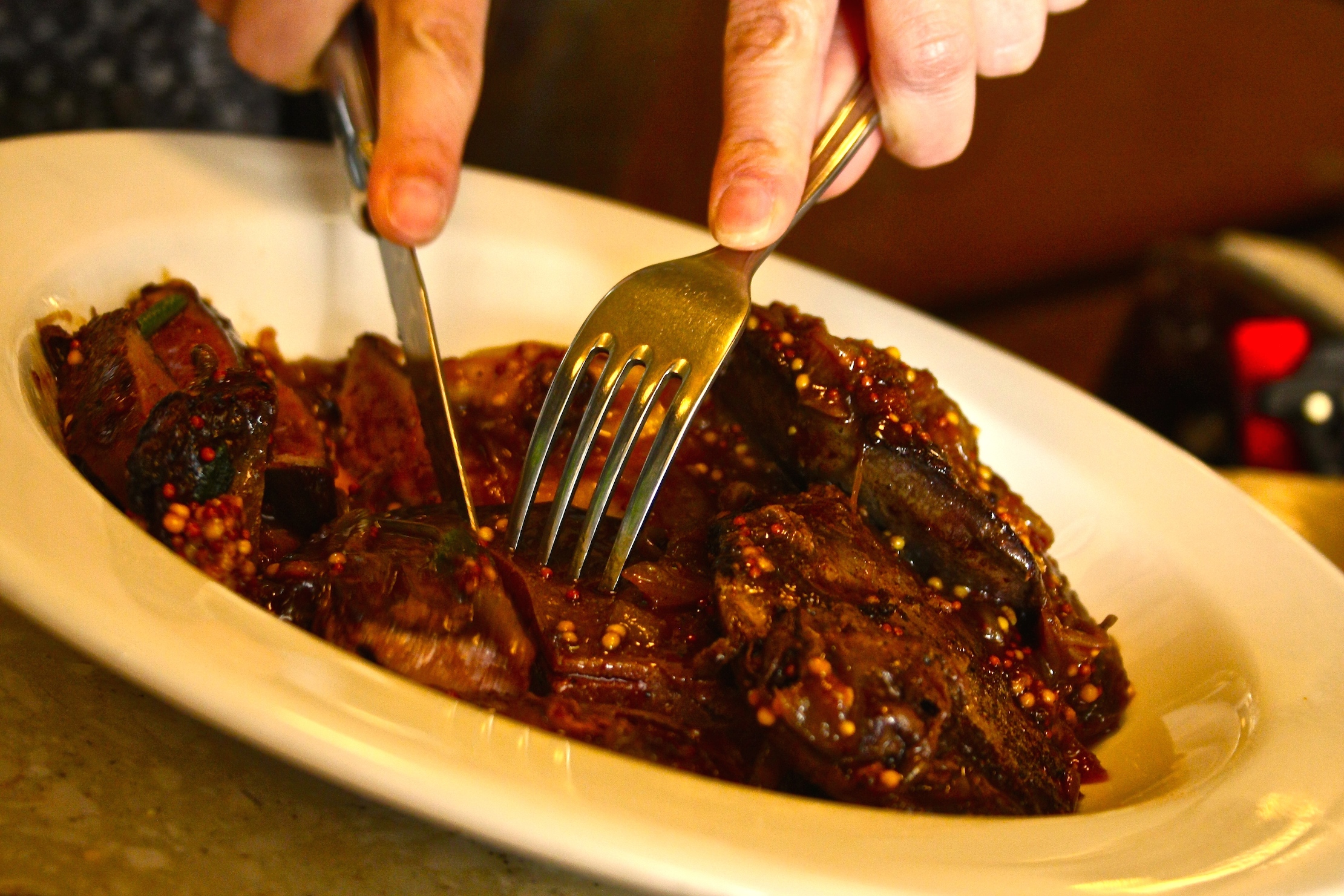 We asked everyone who came to come up with an offal pun (as a fair few were being bandied about on Twitter in the lead up!) to be in with the chance of winning one of Sascha's amazing organic roasting chickens. Here are some of the best:
"An offal topic of conversation? I think not, it simply requires a bit of guts, heart and tongue in cheek. However my opinion is not the only one and can be a bone of contention."
"Pluck me, that was offally good."
"I didn't think I'd like offal - I've a sweetbread tooth!"
"It would've been offal if I kidney be bothered to come to this superb masterclass."
"I wasn't convinced by offal but it's liverly."
"I would have cooked her some offal, but I'd never met herbivore."
"We are now part of the innard circle."
"An offal experience - its said, very tongue in cheek."
And the winning pun from Jess Rigden:
"I kidney think of a better way to spend my Saturday morning."
Keep an eye out for news of our next Slow Food masterclass here on our website, and on our Twitter and Facebook pages.
To download images from the gallery above, click here. Please credit 'www.cafesthonore.com'.